To differentiate ourselves from the competition, we offer several additional services.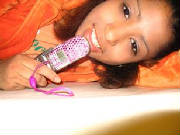 We Will Adorne your Beloved Cell Phone & Way Cool Girl Accessories In Beautiful Austrian Crystals .



* Ipods

*Hand Mirrors

* Compacts

* Lap tops

* Hair Brushes

*Whatever

* E-mail me at Melina52@juno.com
* Bling Bling Your Phone Baby!! WE"RE GOING TO BLING BLING YOUR PHONE*
BE AS COOL AS THE CELEBS!!!